Quick Makes – Batwing Top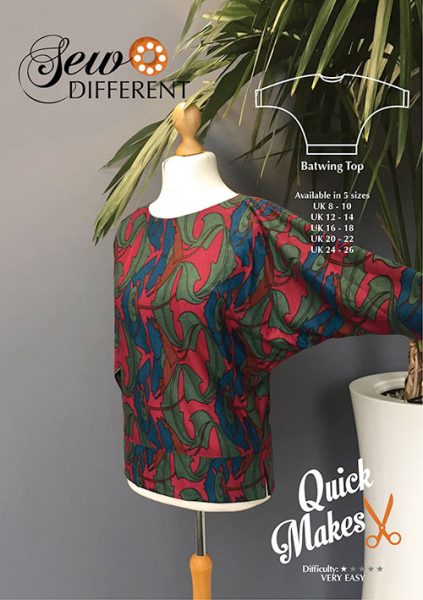 FABRIC QUANTITIES:
150cm / 60″ WIDE: All sizes  1.5m
112cm / 45″ WIDE: All sizes 2.75m / 3yds
OTHER MATERIALS:
0.5m of cuffing can be used for the CUFF pieces rather than same material if desired.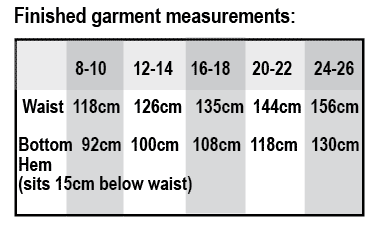 £9 • PAPER PATTERN  
Our paper patterns are printed on high quality paper that can be used many times over.
£6 • DOWNLOADABLE PDF PATTERN
Our digital files can be instantly downloaded as a PDF that can be printed on your home printer. You will find your link to the pattern on both the payment acceptance page and as an email. The link is valid for 48 hours.