Artist's Smock – FREE sewing pattern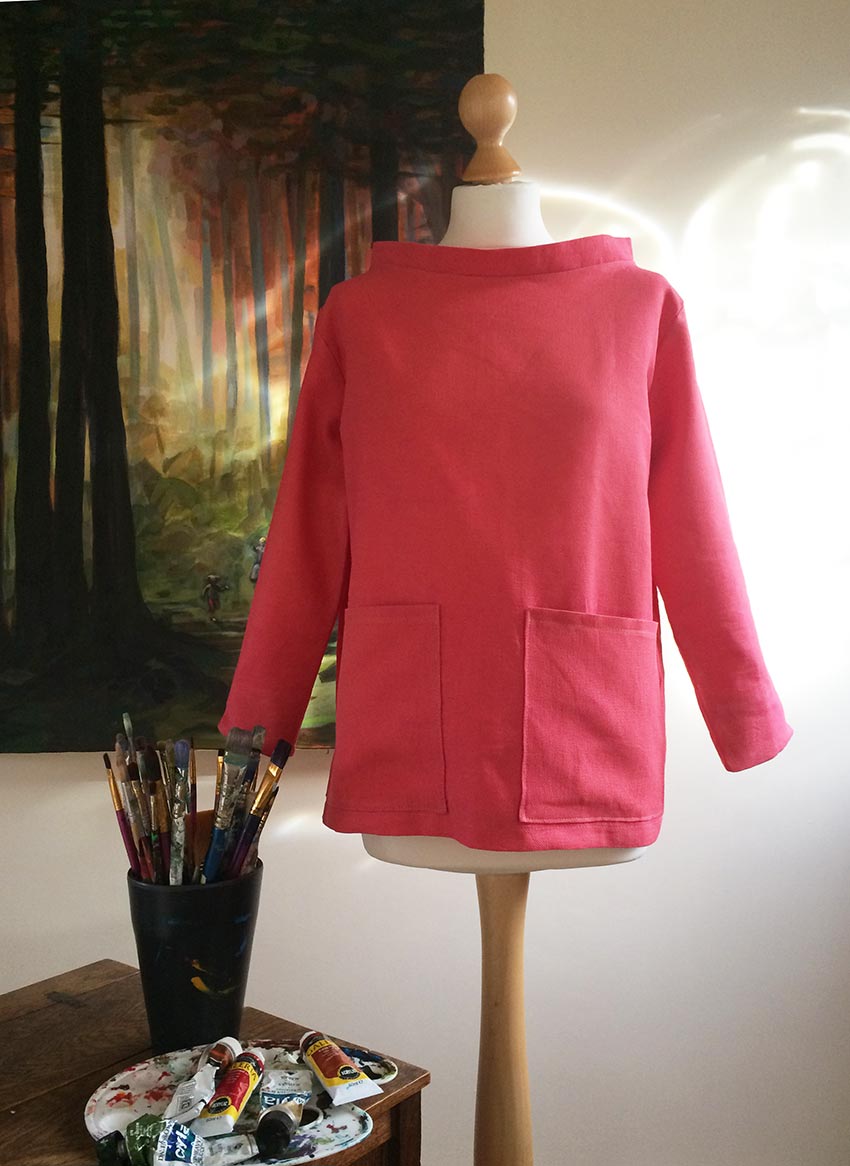 FREE & EASY
This is a sim
ple pattern that has been whirling round my head for a while. For the many creative people out there, I'm sure you can imagine HOW MANY clothes I have ruined by getting consumed with a project (be it painting or whatever) and not bothering to get changed into something practical. I just needed something easy to wear that I could throw on over the top of what I was wearing. So I opted for a design classic that covers everything.
My artist's smock has a loose body with three quarter length sleeves and a little stand up neckline (Jackie Onassis style). The giant pockets are perfect for keeping your paintbrushes / bobbins / scissors in.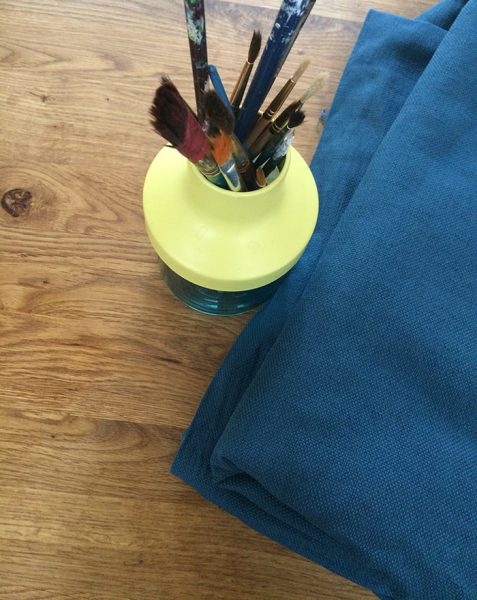 THE PATTERN
The link to the pattern is above. It comes in a UK size 12 but don't worry if that's not you. It is easily adjusted. Just have a look at the Making a pattern fit page on my website. You will find details of how to adjust and by how much for each size. There is also another post here that talks about resizing patterns – it's a different pattern but the process is the same.
(I love this photograph of Lucien Freud in his studio but can't help feeling that he would have painted better if he'd been wearing a Sew Different smock.)
The fabric I have used is from Fabworks. It is 100% cotton and has a great thick canvas feel – absolutely perfect for a hardwearing smock. Available in 2 colours – the gorgeous coral that I have used (it looks almost red in the pictures but it is much softer in reality) and a dense petrol blue, it costs £5 / metre and you can find it on their online shop as well in the mill shop.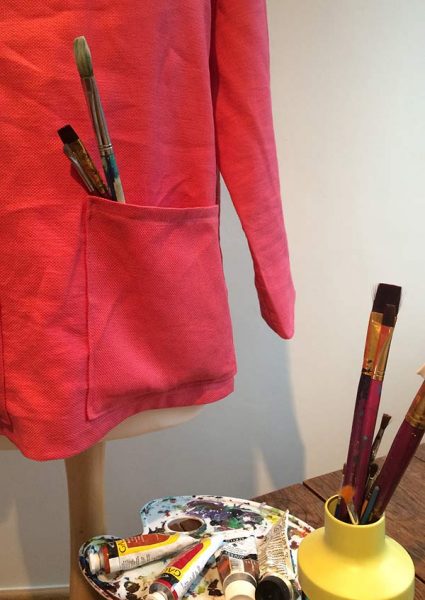 I'm afraid it doesn't come with instructions but it is really very simple to put together. Put the bust darts in first, then sew the back to the front across the shoulders. Sew up the sides, add in the sleeves and finish with the collar. A 1960s style collar like this is very simple to achieve. Just fold the fabric in half along the length and stitch to the neckline catching all three layers (of the fabric at one (2 layers of collar and one of neckline) Its a very neat and easy finish.
I love this casual and practical and I can see it would look great in lots of different fabrics, not just a heavy weight cotton like this. Now I've made it I'm not sure I actually want to get paint all over it. Maybe I'll just wear it!